The Future of Dams
Helping New England Communities Use Science to Make Decisions about Dams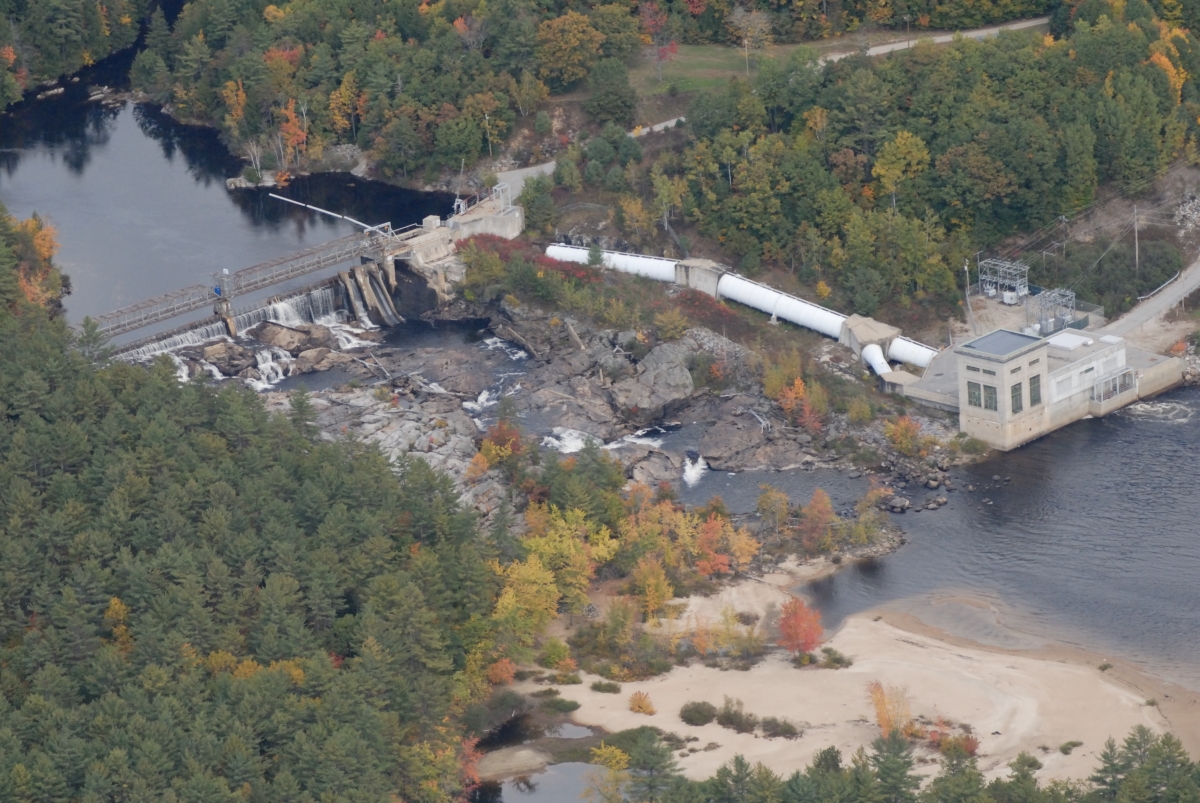 The Hiram dam on the Saco River in Maine is one of more than 50 dams in New England that are scheduled for FERC relicensing in the next decade. Photo courtesy of Brookfield Renewable Energy Partners. Larger image>>
Hydropower is a major source of renewable energy in New England with more than 50 dams scheduled for relicensing in the next decade. However, dams can have adverse effects on coastal ecosystems and economies. They provide recreational and water supply benefits for many communities, but some pose safety risks due to old age and poor condition.
The Future of Dams Project, supported in part by a $6 million, 4-year NSF EPSCoR grant, is a stakeholder-engaged, solutions-focused, interdisciplinary NEST research initiative focused on the future of dams.
Collaborators in Maine, New Hampshire, and Rhode Island are empowering stakeholders to make complex decisions about dams by combining the best available science with diverse forms of community engagement.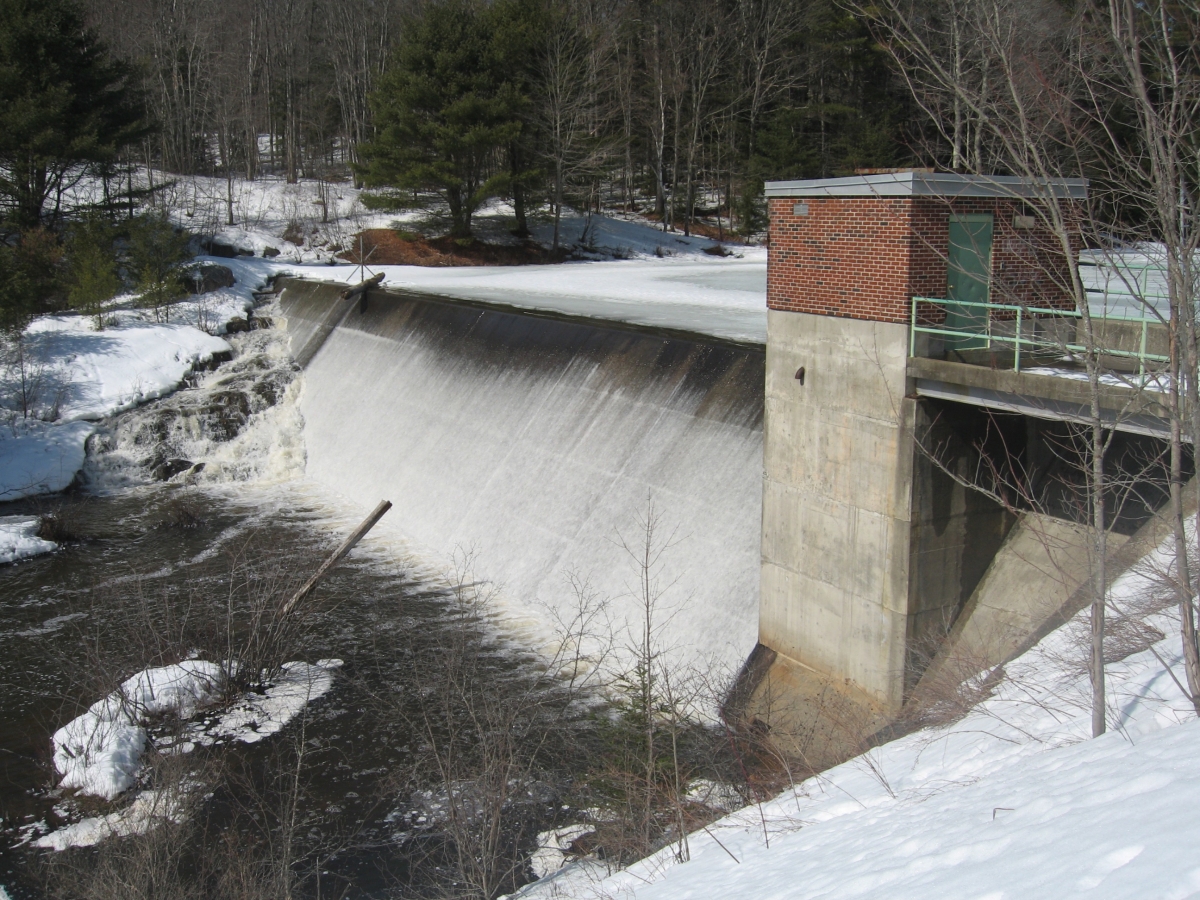 This non-hydropower dam on lower Montsweag Stream in Maine was removed in November 2010 with the goal of restoring fish passage. Photo courtesty of Laura Wildman, Director, New England Regional Office, Princeton Hydro. Larger image>>
Using dams in New England as a model system, collaborators are examining the economic, technological, ecological, social, and political trade-offs associated with different kinds of decisions about dams: for example, increasing power production at existing hydropower dams, installing new power production technology at non-power dams, maintaining existing but non-power dams for recreation or habitat, or removing dams to restore diadromous fisheries or address safety concerns.
This approach to problem solving is dependent upon – and benefits from – the local knowledge and know-how of diverse stakeholders representing government, business and industry, and non-governmental organizations.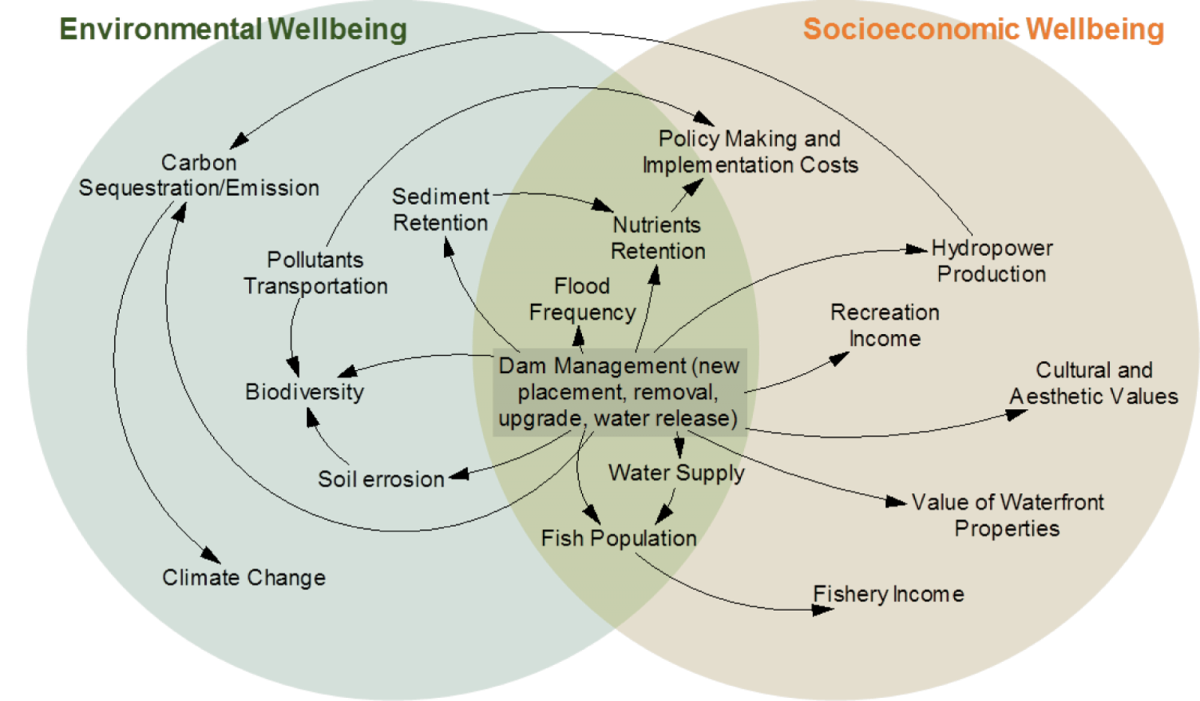 Analyzing dam trade-offs. Dams represent a literal and figurative nexus: a juxtaposition of infrastructure and freshwater ecosystems; an icon of technological innovation, economic prosperity, and cultural identity; a source of clean energy, opportunity for recreation, and threat to biodiversity. Figure prepared by Weiwei Mo and Cuihong Song, University of New Hampshire. Larger image>>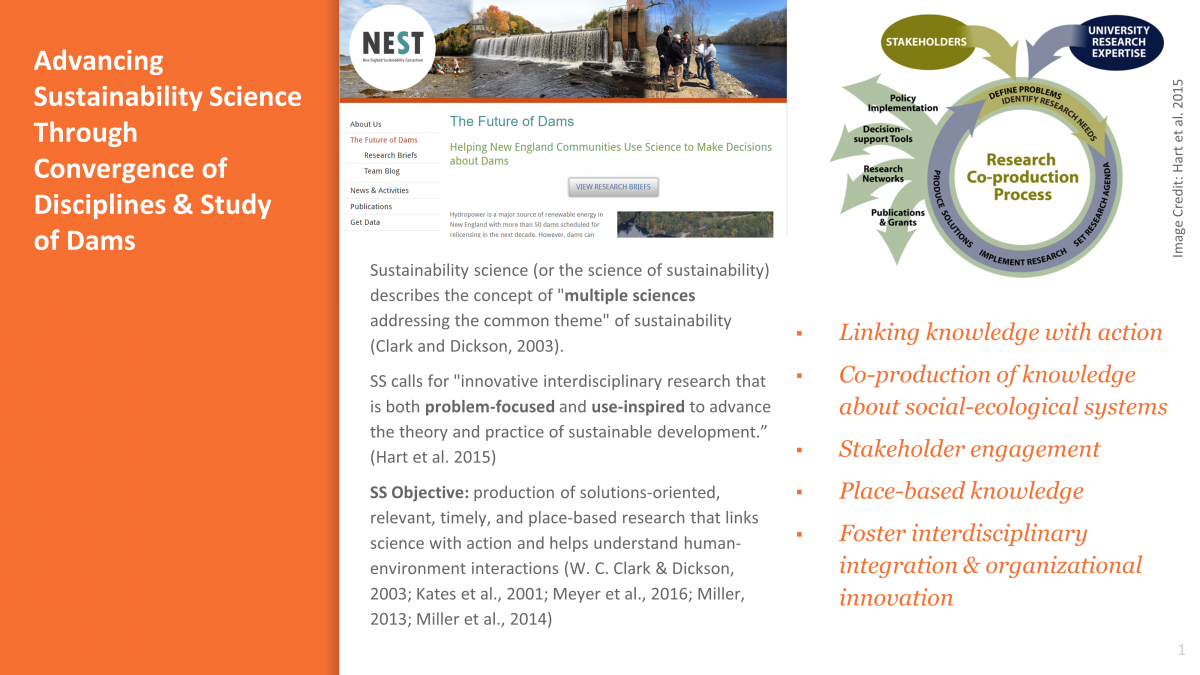 Foundational sustainability science concepts used in the Future of Dams project. Slide prepared by Natallia Leuchanka Diessner, University of New Hampshire. Larger image>>
More information:
Press Release (August 2015)
Research Overview Poster
Publications
Data Discovery Center - Dams Geodatabase
Summary Handout for Stakeholders
Funding for this project provided by NSF Award #IIA 1539071.
The Future of Dams Blog
So far, this series has included a general introduction to nutrients, a discussion of how nutrients behave in an impoundment...
We're now arriving at the halfway point in our series on dams and nutrient dynamics. In our...